Technological capabilities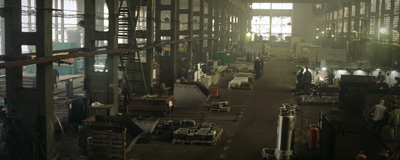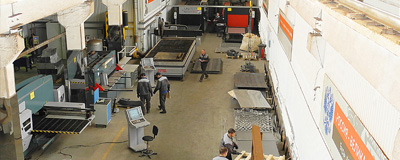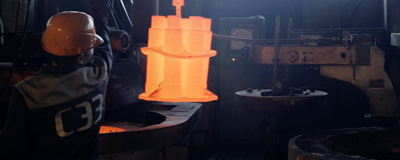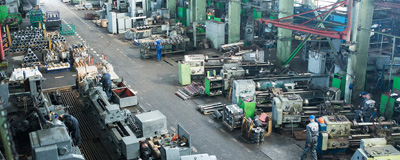 Design and development of technological documentation: The team of the professionally educated designers and technologists will develop all the necessary documentation for production launching in the shortest possible time. Any format and any way for data submission are acceptable for design.
Laser and plasma metal cutting: Fully computerized cutting of ferrous and nonferrous metal sheets from 0,5 mm. up to 100 mm. in thickness accurate to 0,1 mm. The maximum sheet size to be cut is 1500 x 6000 mm.
Stamping, guillotining, high-voltage bending, rolling: Modern equipment for release of large batches of similar metal sheet products at minimum cost.
Turning and milling operations: Performed using newest CNC-machines with turret-type tools, which enables to perform high-efficiency works of any complexity and precision. All operations are carried out by highly qualified, professionally educated specialists in compliance with all Customer`s technical requirements.
Welding works: Electric-arc seam and spot welding, manual and semiautomatic welding. All welding operations are performed by highly qualified specialists in compliance with the State Standards requirements, using modern welding equipment, high-quality consumables and new technologies.
Painting: A modern complex for high-strength and corrosion-resistant structural coatings, based on powder paints, including anodizing, «metallic» and «antique» effects.
Assembly operations:: Specialists of our Plant will develop and produce any devices, necessary to achieve maximum capacity and quality of assembly operations.
Metal and components: Supply of all necessary product-related materials and components is arranged by our specialists in the shortest possible time.
Turning works - up to 1000 L = 2000, up to 600 L = 3000
Chrome-plating - 1300 x 800 x 1700 (height)
Gear-cutting operations - max. 800 module 15
Galvanizing - 500 x 500 x 500
Expansion - L = 2000, 63-280 mm.
Hardening, quenching - 500 x 500 x 2000 (height)
High-frequency current - 300 L = 2000
Bending - L = 5000, thickness up to 10 mm.
Milling operations – without advancing up to 3200 x 1200, with advancing up to 6000 x 800, height up to 800 mm.
Grinding operations - over a plane 1000 x 360 x 400 (height), cylindrical grinding 400 L = 2000
Band-sawing - max. cross-section 440 x 600, angular rotation 30° min.
Sheet metal shearing - thickness up to 30 mm. L = 3000
Cylinder course rolling - min. 100, width 2000, max. thickness 20
Saw filing - 630, 710, 1010, 1410, 800, height 200
Combined shearing press -disc 25 ⵁ, L angle 75 x 75

All the operations are carried out in the separated specialized workshops. Metal and end-products are stored in indoor warehouses, ensuring the required storage conditions. We organize delivery to any region of Russia and CIS countries.